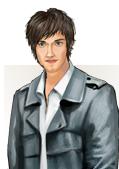 Name: Serge the Foreign Exchange Student
Charm: 1
Popularity: 2
Cost: $600
Sells for: $300
Category: Boyfriend
Sub Category: Boyfriends
Location: Home
Released on: Thursday, November 5, 2009
Description
Edit
Serge is a foreign exchange student, who you can make as your boyfriend. Speculation is that he was modeled off a french actor named Gaspard Ulliel.
Ad blocker interference detected!
Wikia is a free-to-use site that makes money from advertising. We have a modified experience for viewers using ad blockers

Wikia is not accessible if you've made further modifications. Remove the custom ad blocker rule(s) and the page will load as expected.